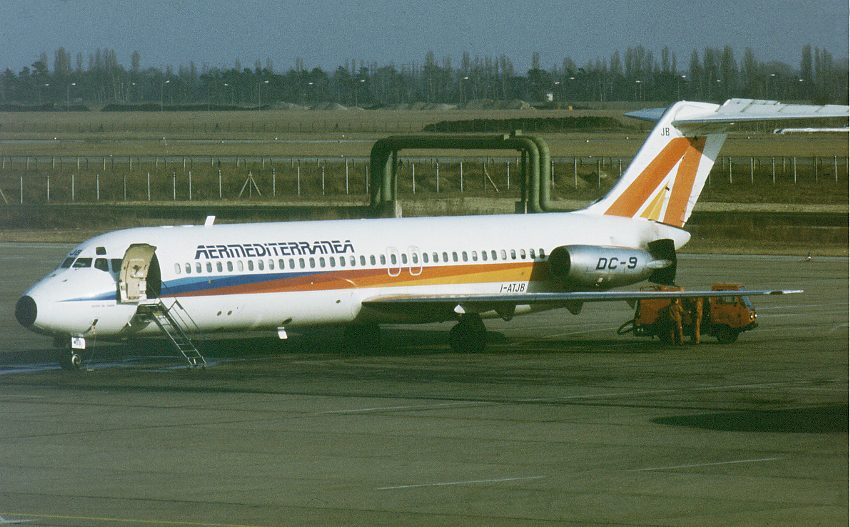 Douglas DC-9-30 I-ATJB (cn. 47653) SXF March 19th. 1984 (photo by Rainer Ness)
Ein interessante Farbgebung zeichnete diesen Douglas-Jet aus. Wobei das Hecklogo dem Stil der Alitalia angelehnt ist, mit denen sie kooperierten.
An interesting color scheme is seen here on this Douglas jet. The tail logo was in style of Alitalia, to show the
cooperation with the national airline.