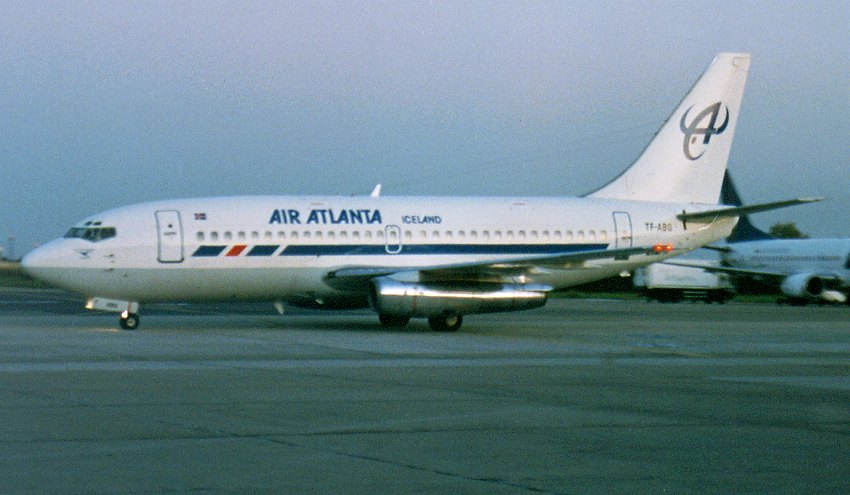 Boeing 737-200 TF-ABG (cn. 21192) SXF June 30th. 1995 (photo by Jürgen Simmrock)
Die Flüge nach Reykjavik fanden immer am späteren Abend statt und oft mussten sich die Fluggäste mit Verspätungen abfinden. Dies ist zwar nicht die schönste Aufnahme, jedoch machte diese Maschine den Erstflug auf der Strecke am 23.Juni 1995.
The flights to Rejkavik always took place in the later evening and the passengers often be frustrated with the delays.
This admittedly is not the most beautiful photo, however this machine did the first flight on the route on June 23rd. 1995.