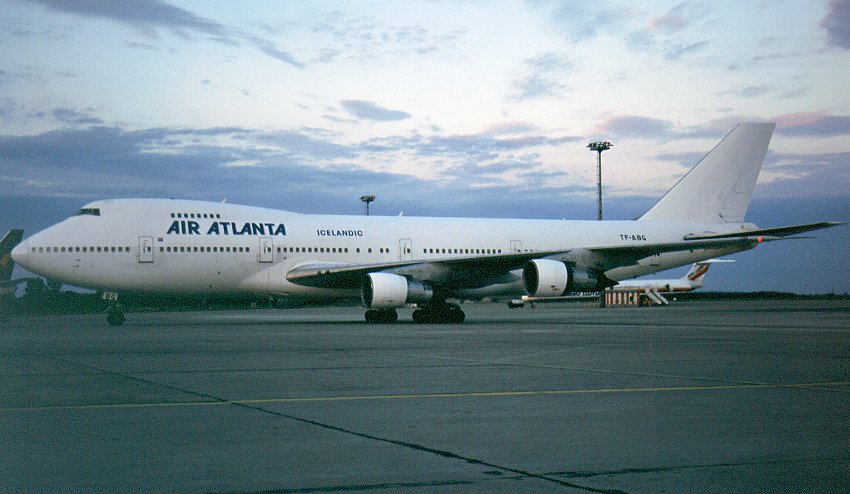 Boeing 747-100 TF-ABG (cn. 20377) SXF June 14th. 1998 (photo by Michael Kubatz)
Bei der nächsten Landung dieses Jumbojets in SXF hatte man die "Bemalung" um das bekannte Wikinger-Hecklogo ergänzt.
With the next landing of this Jumbojet in SXF they had supplemented the "painting" with the well known viking tail logo.