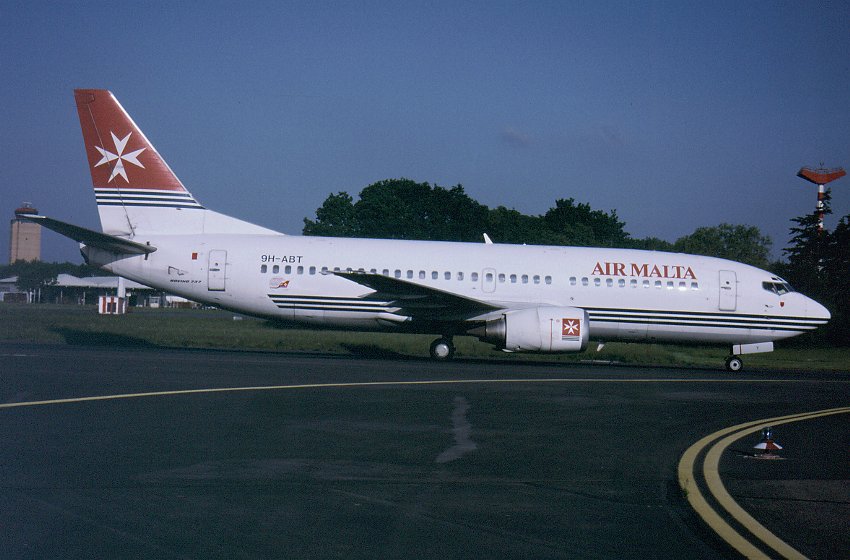 Boeing 737-300 9H-ABT (cn. 25615) SXF May 20th. 1998 (photo by Michael Kubatz)
Mit dem kleinen Aufkleber unterhalb des Kennzeichens machte die Airline auf das 25-jährige Firmenjubiläum aufmerksam. Sehr zurückhaltend, möchte man meinen.
With the small sticker below the registration the airline advertised its 25 years anniversary of service. Much restrained.