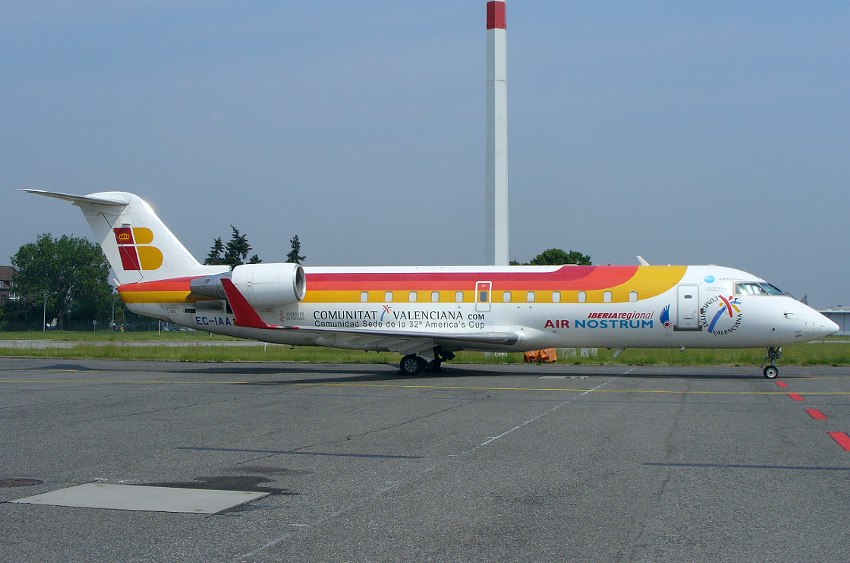 Canadair CRJ-200 EC-IAA (cn. 7563) SXF June 14th. 2006 (photo by Michael Kubatz)
Im Gegensatz zur Fokker 50, welche den Flughafen 1997 in eigenständiger Bemalung besuchte, fliegt die Gesellschaft nun schon seit geraumer Zeit für den spanischen Flagcarrier IBERIA auf den Regionalstrecken.
In contrast to the Fokker 50, which was noted at SXF in 1997 with a full own livery, the airline now flies mainly on regional routes on behalf of the national flagcarrier IBERIA.