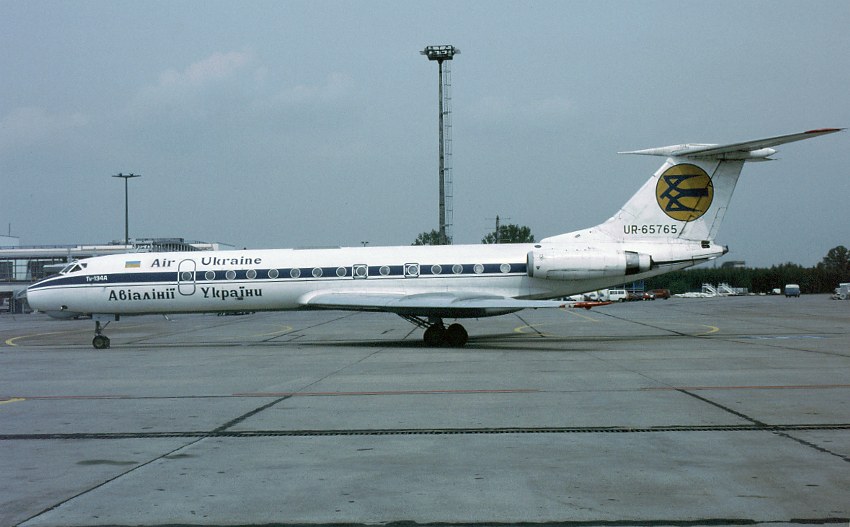 Tupolev TU-134A UR-65765 (cn. 62315) SXF May 16th. 1995 (photo by Michael Kubatz)
Eine weitere Bemalungsvariante ist hier zu sehen; mit beiden Titel-Varianten auf einer Seite und dem originalen Hecklogo, dem Vogel-Symbol in Blau auf gelbem Grund.
Here is another paint scheme, with both versions of the titles on one side and the more common tail logo with a blue bird symbol in a yellow circle.