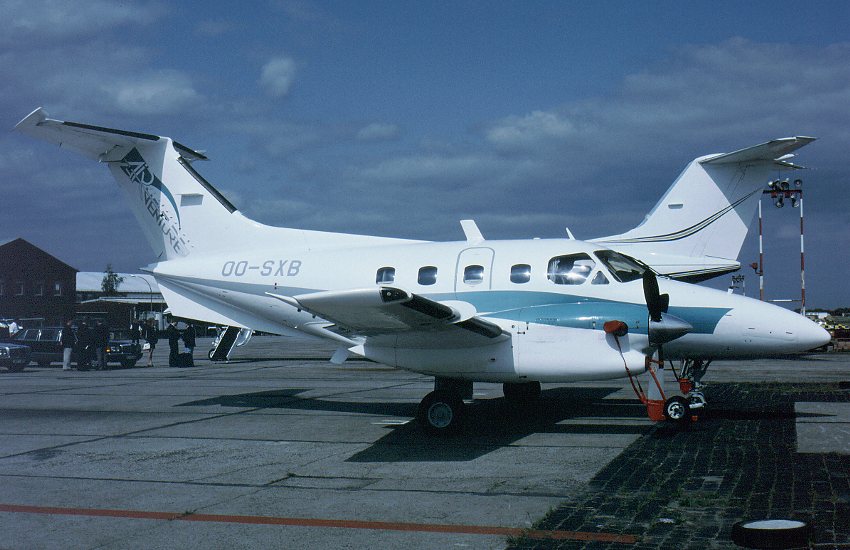 Embraer EMB-121 "Xingu" OO-SXB (cn. 121-040) SXF July 04th. 1995 (photo by Michael Kubatz)
Die Gulfstream 3 im Hintergrund brachte an diesem Tag den Schauspieler Arnold Schwarzenegger nach Berlin.
The actor Arnold Schwarzenegger was on visit to Berlin and arrived on this day with the Gulfstream 3 seen in background.