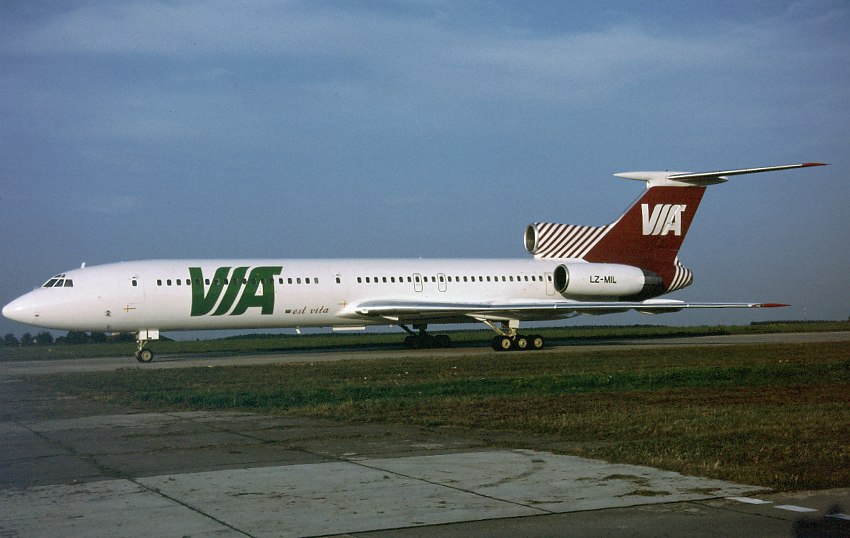 Tupolev TU-154M LZ-MIL (cn. 90A845) SXF July 20th. 2002 (photo by Michael Kubatz)
In dieser Bemalung präsentieren sich zur Zeit alle Maschinen aus dem Flottenpark. Interessant ist hierbei die Erweiterung des Schriftzuges VIA mit "est vita" Titeln. Dieser Sinnspruch ist aus antiker römischer Zeit und lautet übersetzt: "Strasse ist Leben", wobei mit Strasse hier wohl eher eine "Luftstrasse" gemeint ist.
All aircraft from the fleet appear to time in this paint scheme. Interesting on this occasion is the expansion of the stroke VIA with "est vita" titles. This phrase is from antique roman time and can be translated as: "Streets are life", but rather here is probably meant an "air-street".