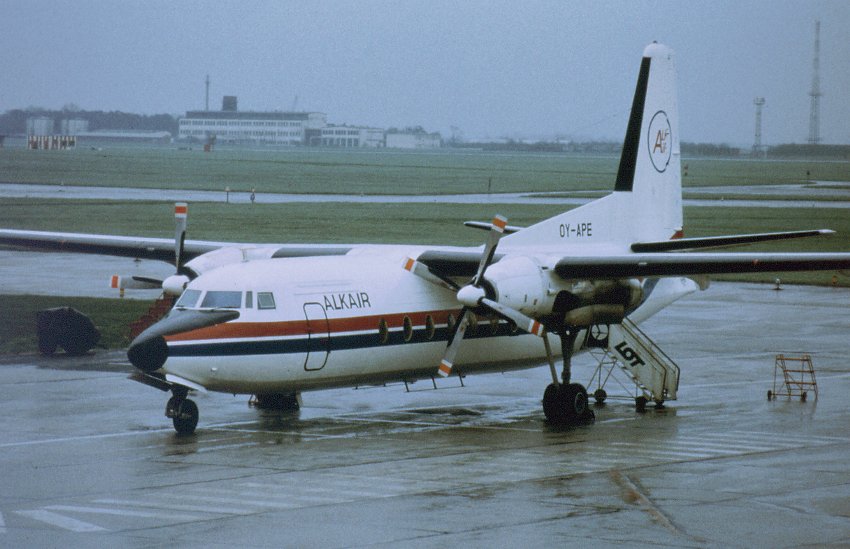 Fokker F 27-600 OY-APE (cn. 10443) SXF April 29th. 1985 (photo by Gerhard Mackrodt)
Diese Maschine wurde ab September 1987 an die Star Air (Dänemark) vermietet und verunglückte leider am 26. Mai 1988 beim Anflug auf den Flughafen von Hannover. Die kleine Treppe, mit der Aufschrift und dem Logo der LOT, wurde übrigens extra von der Fluggesellschaft aus Polen für diese Flugzeugkategorie übernommen.
This Fokker was leased to Star Air (Denmark) in September 1987 and unfortunately crashed on May 26th. 1988 during approach to Hannover airport. The small stairway, with the inscription and logo of LOT, was taken over from the polish airline and to special use for this airplane category.