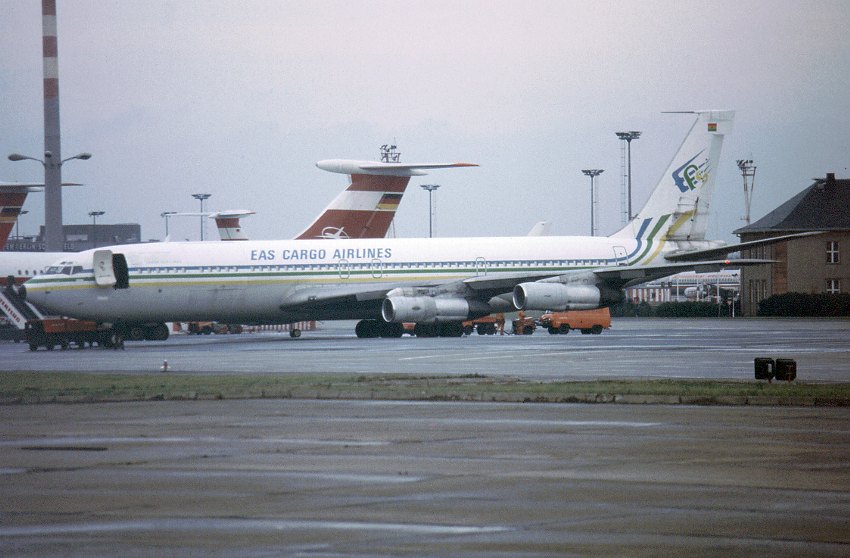 Boeing 707-300C 9G-RCA (cn. 18746) SXF January 10th. 1991 (photo by Rainer Ness)
Diese Fracht-707 war kurz zuvor an Rainbow Cargo Airlines aus Ghana vermietet und flog daher noch mit einer Zulassung aus diesem Land.
This Cargo-707 was leased to Rainbow Cargo Airlines from Ghana shortly before and was still showing the former registration during its visit at SXF.