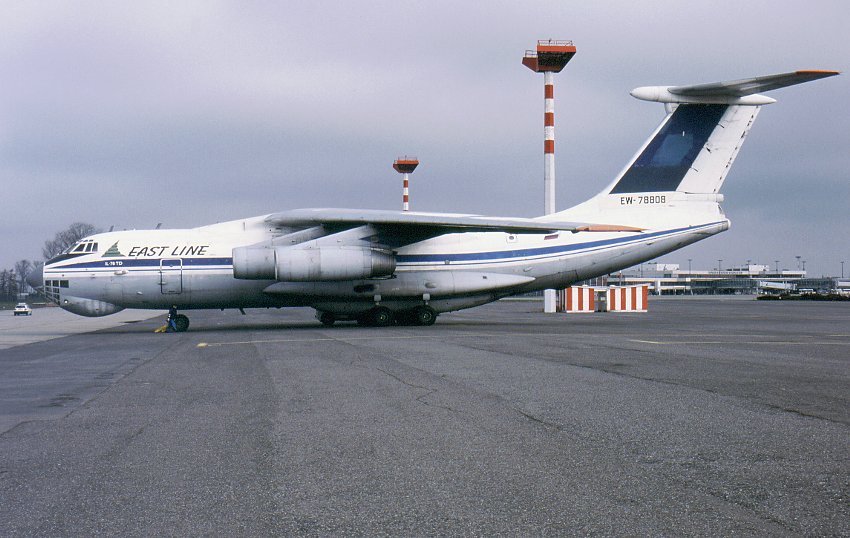 Ilyushin IL-76MD EW-78808 (cn. 0093493794) SXF March 13th. 2000 (photo by Michael Kubatz)
Drei verschiedene IL-76 aus dem EW-Register kamen auf den Flügen nach SXF zum Einsatz und diese wurden alle von der Trans Avia Export aus Weissrussland angemietet.
Three different IL-76 out of the EW-registry came through SXF and all were leased from the belarus airline Trans Avia Export.