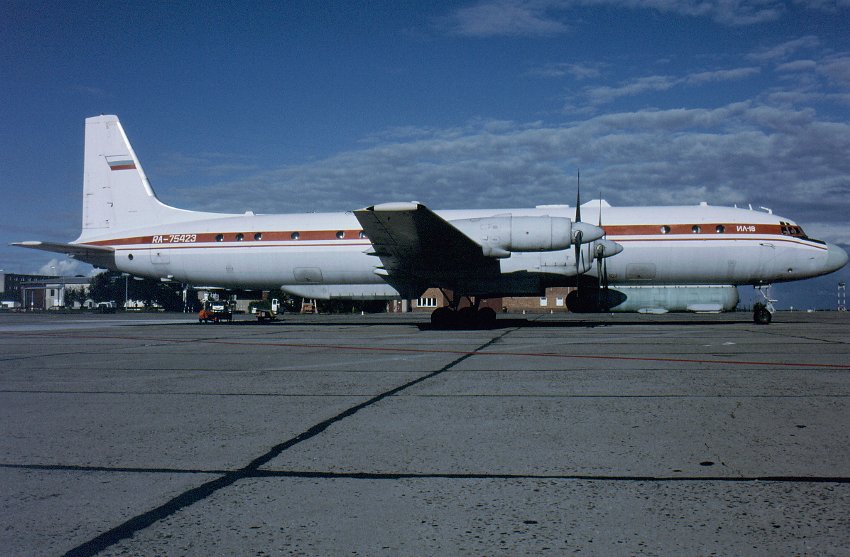 Ilyushin IL-18 RA-75423 (cn. 182005601) SXF September 09th. 1996 (photo by Michael Kubatz)
Diese IL-18 wird von der Elf Air für das Schukovski Forschungs Institut betrieben und war im Rahmen des "Open Sky" (Offener Himmel) Programms mehrere Tage in Berlin/SXF stationiert, von wo aus sie einige Flüge durchführte.
This IL-18 is operated by Elf Air for the Zhukovski Research Institute and was seen several days at Berlin/SXF for making some flights in order of the "open sky" program.