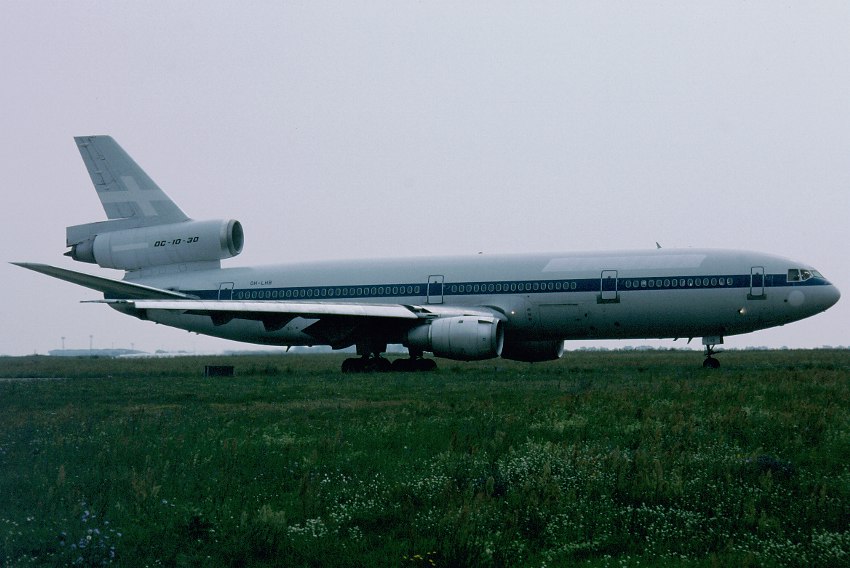 Douglas DC-10-30 OH-LHB (cn. 47957) SXF July 17th. 1994 (photo by Carsten Rhode)
In diesem neutralen Anstrich erschien die Maschine zwei Mal in SXF auf Subcharterflügen für die türkische Birgenair.
This aircraft was noted twice times at the airport SXF and it was operating in this neutral scheme on sub-charters for Birgenair from Turkey.