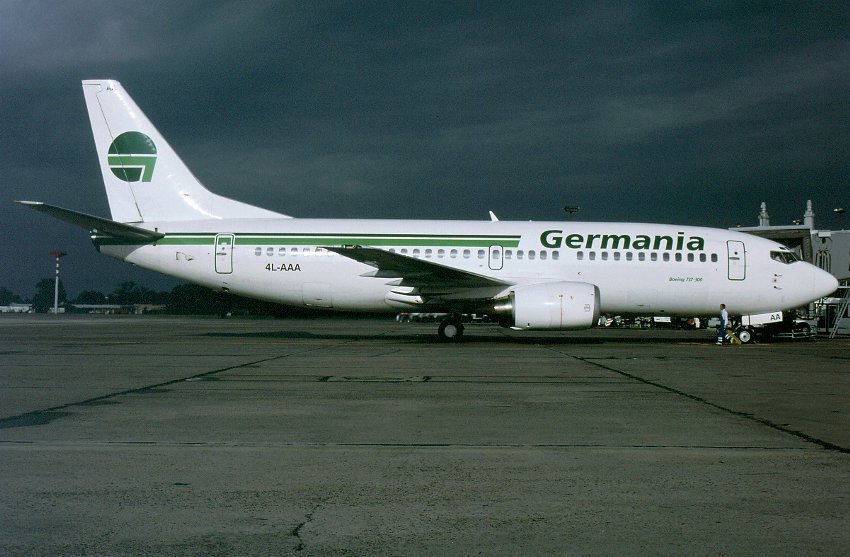 Boeing 737-300 4L-AAA (cn. 23708) SXF July 05th. 1996 (photo by Michael Kubatz)
Diese Maschine wurde 1995 ins georgische Register für die ORBI Georgian eingetragen und ging dann zur Untervermietung an die Germania, welche diese Maschine in den eigenen Farben von Juni bis September 1996 auch nach SXF einsetzte.
This Boeing 737-300 found its entry into the georgian register in 1995 for use by ORBI Georgian and later went on sub-lease to Germania, which repainted this aircraft with it´s own colors and it was an often visitor at SXF from June until September 1996.