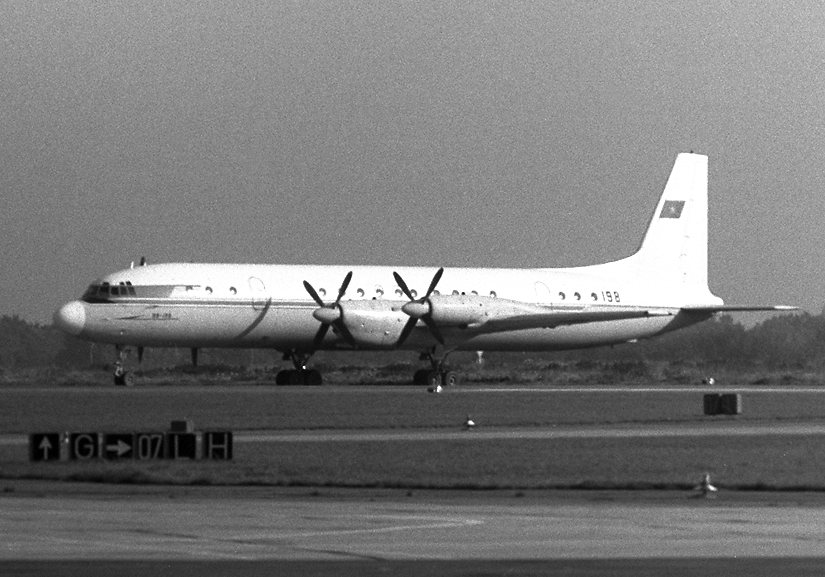 Ilyushin IL-18D 198 (cn. 189011304) SXF October 10th. 1975 (photo by Rainer Ness)
Diese Maschine war ebenfalls als Regierungsflug zu den Feierlichkeiten anl&aumlsslich des 07. Oktober, dem Gründungstag der DDR, in Schönefeld gelandet.
This aircraft was also visiting Schönefeld on a government flight for the ceremonies during October 07th., the foundation day of the GDR.