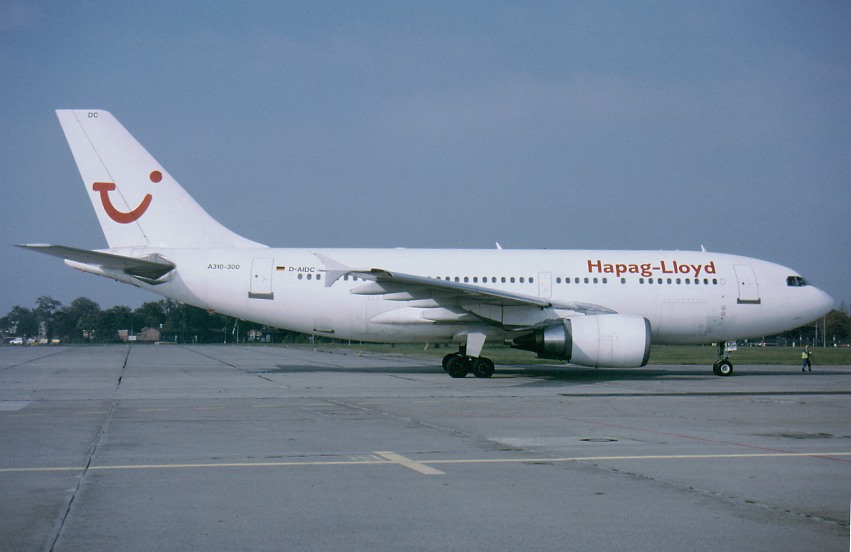 Airbus A310-300 D-AIDC (cn. 485) SXF September 27th. 2003 (photo by Gerhard Mackrodt)
Dieser Airbus wurde von der Lufthansa kurzzeitig als "standby" Flugzeug genutzt und in diesem sparsamen Anstrich kam die Maschine, allerdings auf einem Charterflug für Air Berlin von Schönefeld nach Faro/Portugal, zum Einsatz.
This Airbus was leased from Lufthansa as a standby aircraft and the plane was at Schönefeld in these thrifty color scheme on a operated flight on behalf of Air Berlin to Faro/Portugal.