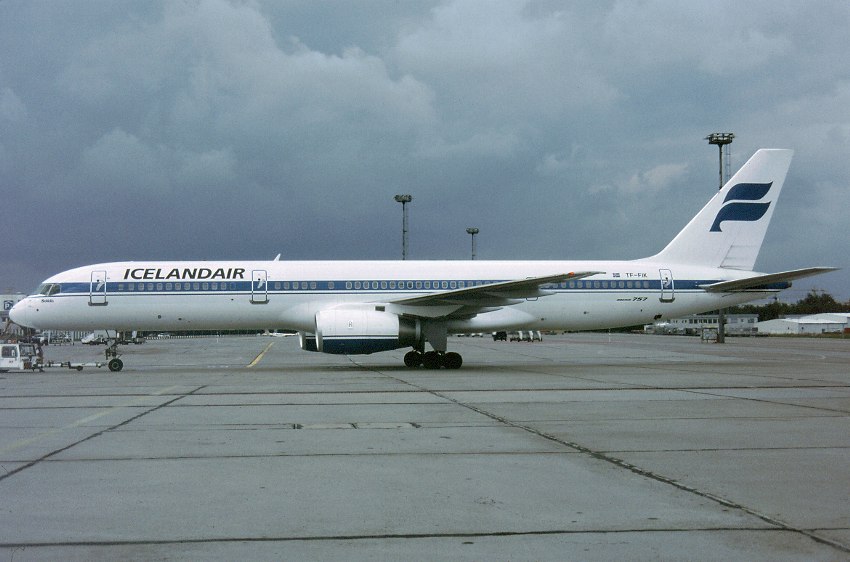 Boeing 757-200 TF-FIK (cn. 26276) SXF September 10th. 1996 (photo by Andreas Himm)
Nur auf dem "letzten" Flug in der Saison setzte die Gesellschaft eine Boeing 757 ein, um einige überzählige Fracht-Container abzuholen.
Only on the "last" flight in this season, the airline used a Boeing 757 in order to pick up some surplus freight containers.