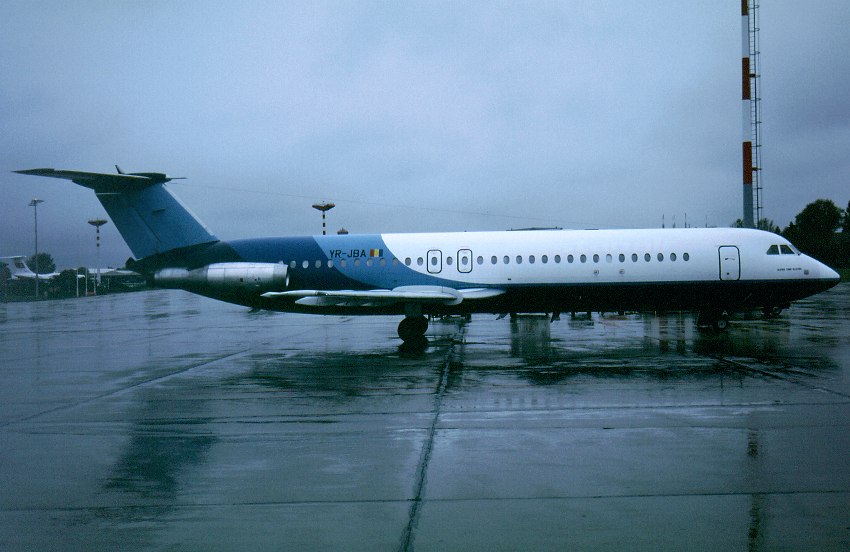 BAC 111-500 YR-JBA (cn. 234) SXF October 03rd. 1998 (photo by Michael Kubatz)
Nach der Rückkehr von der Vermietung an Astan Air, war die YR-JBA dann wieder in einem neutralen Anstrich in SXF zu sehen. Leider war die Wetterlage, während dieses einzigen Fluges in dieser Bemalung, nicht die beste.
After return from a lease to Astan Air, the YR-JBA was again at SXF in these neutral colors and sadly the aircraft is captured here in bad weather during its only visit in these colors.