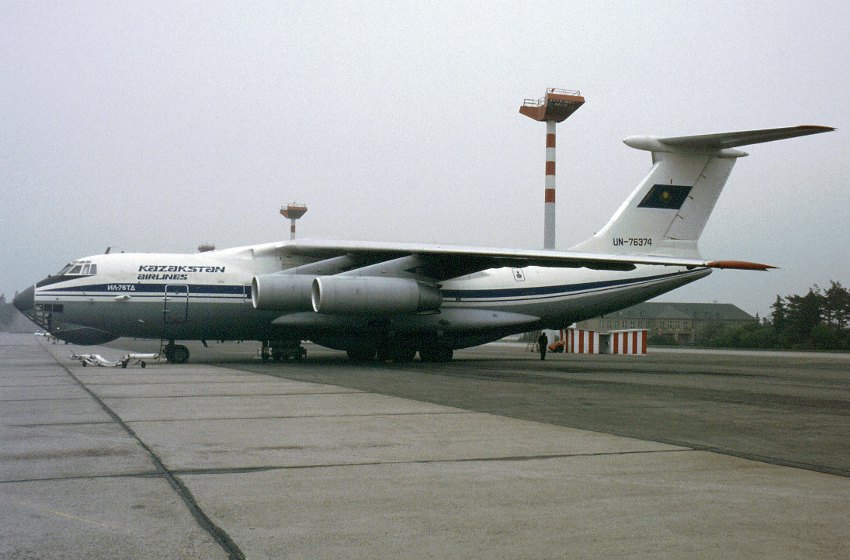 Ilyushin IL-76TD UN-76374 (cn. 1033416520) SXF May 13th. 1996 (photo by Frank Meissner)
Der einzige Frachtflug der Airline nach SXF fand an diesem Tag statt und endlich waren auch Titel auf der Maschine.
A single cargo flight was operated on this day and finally there were titles to read off.