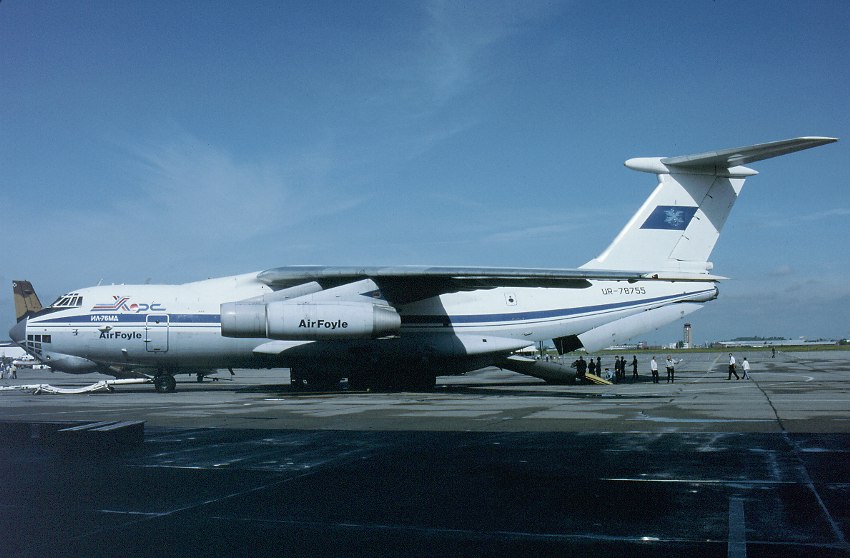 Ilyushin IL-76MD UR-78755 (cn. 0083484531) SXF May 19th. 1996 (photo by Andreas Möller)
Während der ILA 1996 gehörte diese IL-76MD zu den ausgestellten Flugzeugen und sie brachte dabei gleichzeitig auch einige Ausstellungsexponate mit. Zusätzliche Air Foyle Titel verwiesen zu dieser Zeit auf die Zusammenarbeit mit der englischen Frachtfluggesellschaft.
During the ILA 1996, this IL-76MD belonged to the displayed airplanes and simultaneously brought also some showing exhibits with it. Additional Air Foyle titles referred at this time on the cooperation with the english freight airline.