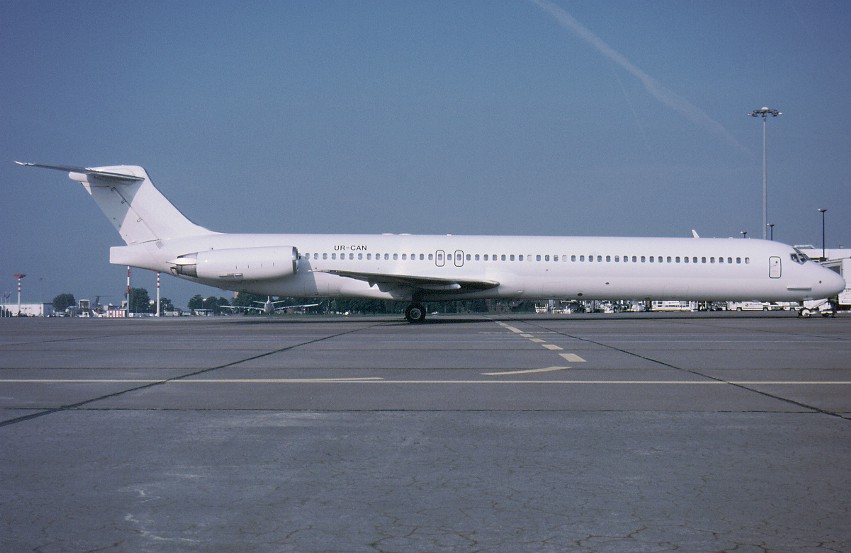 McDonnell Douglas MD-83 UR-CAN (cn. 49822) SXF May 17th. 2002 (photo by Michael Kubatz)
Wie diese MD-83, flog auch die im Jahr 2000 ebenfalls für Avioimpex eingesetzte DC-9-51 in "all white".
Like this all white MD-83, also the DC-9-51 looked the same and was used on a flight for Avioimpex in 2000 too.