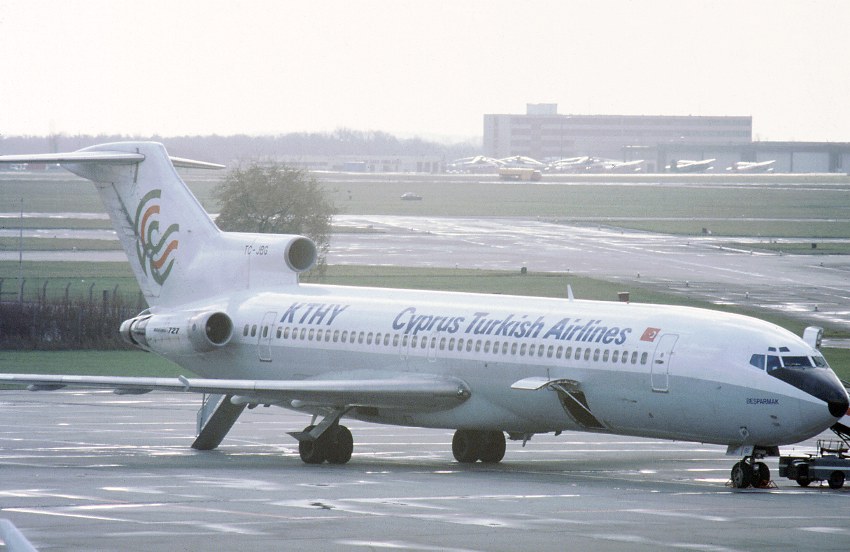 Boeing 727-200 TC-JBG (cn. 20981) SXF February 16th. 1991 (photo by Rainer Ness)
Die Aufschrift "Cyprus" bei der englischen Schreibweise wurde dann später in "Kibris", entsprechend dem Namen der Insel in der türkischen Schreibweise, geändert.
The name "Cyprus" as the english spelling was later altered into the turkish style "Kibris" for the name of the island.