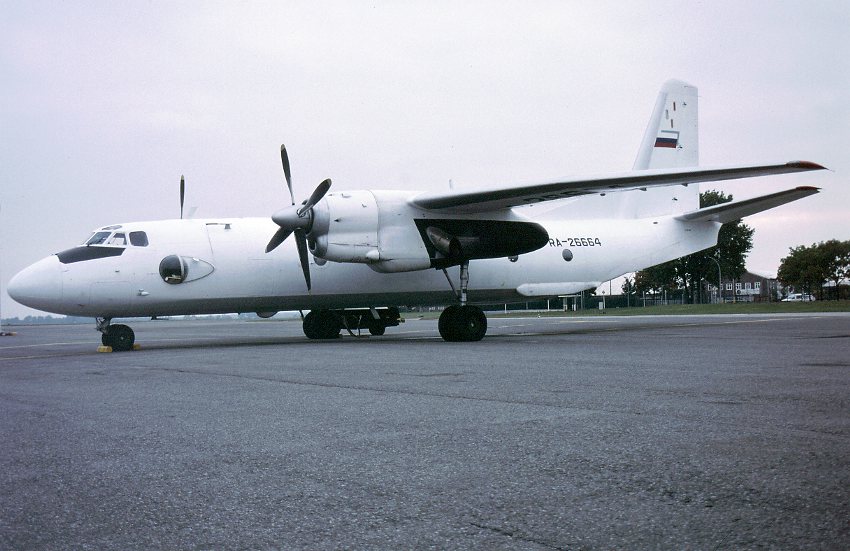 Antonov AN-26 RA-26664 (cn. 97307905) SXF September 26th. 1996 (photo by Michael Kubatz)
Die AN-26 der Kirov Air flogen leider über den gesamten Zeitraum in einem neutralen Weiss nach Berlin.
The AN-26s of Kirov Air flew unfortunately in a neutral white color scheme to Berlin across the entire time period.