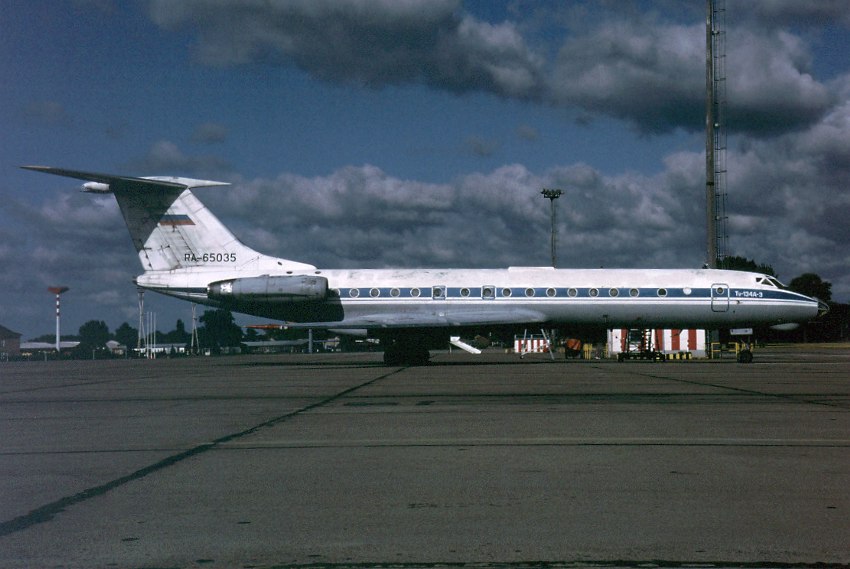 Tupolev TU-134A RA-65035 (cn. 48590) SXF June 15th. 1997 (photo by Frank Meissner)
Bei den auf den Passagiercharterflügen eingesetzten TU-134A konnte man sich wohl lange Zeit auch noch nicht für eine eigenständige Bemalung entscheiden. Wobei die im Bild zu sehende Maschine, in den verblassten Aeroflot-Farben, nicht gerade sehr Vertrauen erweckend wirkte.
With the TU-134A used on passenger charters they also could probably not decide for long time in favor of an own paint scheme as well. And with a closer look at the picture above, the aircraft is not awaking trust with its faded basic Aeroflot colors.