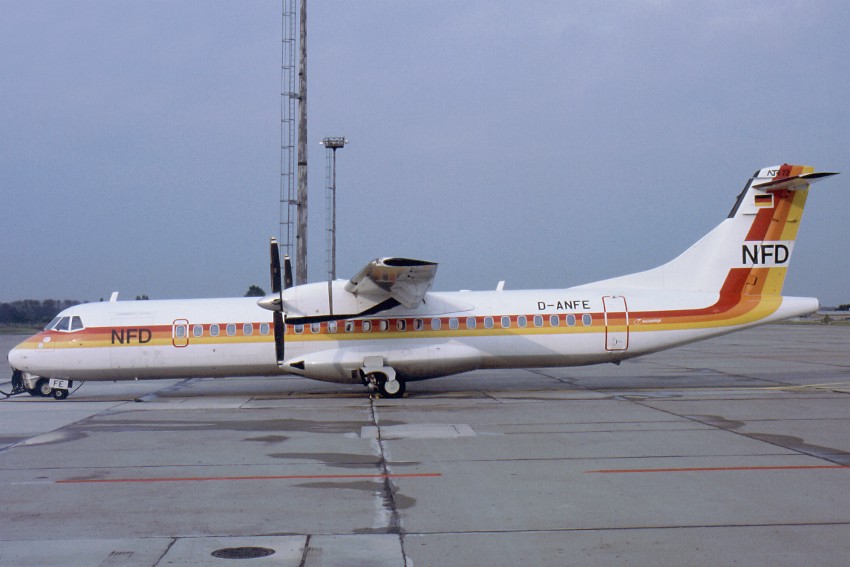 Aerospatiale-Alenia ATR-72-200 D-ANFE (cn. 294) SXF October 1993 (photo by Michael Kubatz)
Diese Maschine steuerte den Flughafen schon unter einer Eurowings-Flugnummer an und ein zusätzlicher Sticker wurde deshalb auch an der hinteren Einstiegstür angebracht.
This plane arrived at the airport already with a flightnumber of Eurowings and a small sticker was taped on next to the rear door.