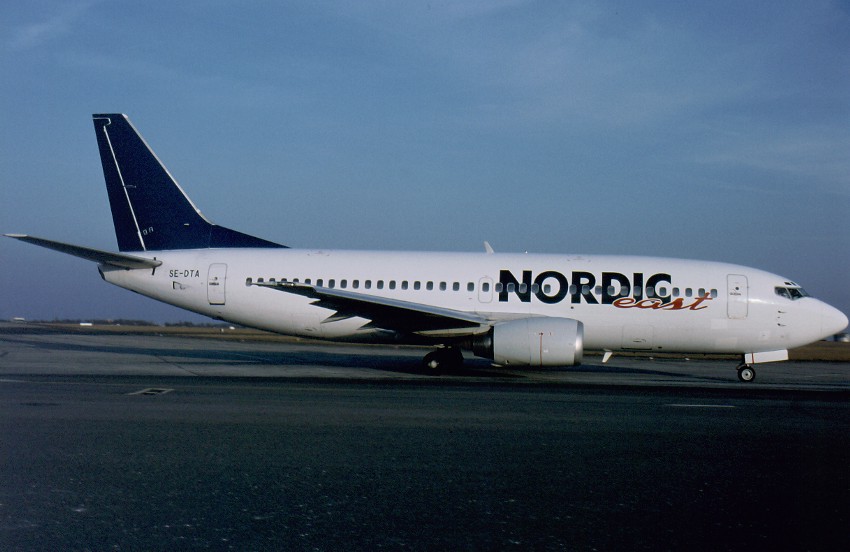 Boeing 737-300 SE-DTA (cn. 24068) SXF April 07th. 1996 (photo by Michael Kubatz)
Diese Maschine ist hier schon mit einem Leitwerk in Blau ausgestattet worden, da sie im darauffolgenden Monat an die Eurobelgian Airlines vermietet wurde.
This aircraft was repainted with a blue tail and so prepared for a lease to Eurobelgian Airlines a month later.