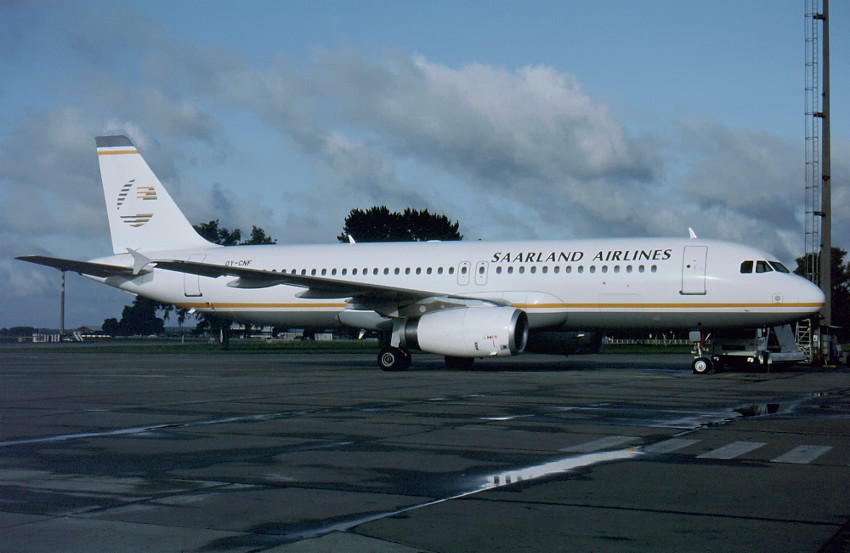 Airbus A320-200 OY-CNF (cn. 168) SXF March 29th. 1993 (photo by Gerhard Mackrodt)
Zwei Airbus A320 wurden aus den Beständen der dänischen Conair angemietet und beide mussten bereits zum Ende des Jahres 1993 wieder retourniert werden, als Saarland Airlines in Konkurs ging.
Two Airbus A320 were leased from the danish Conair and both returned at the end of 1993, because of the bancruptcy of Saarland Airlines at this time.