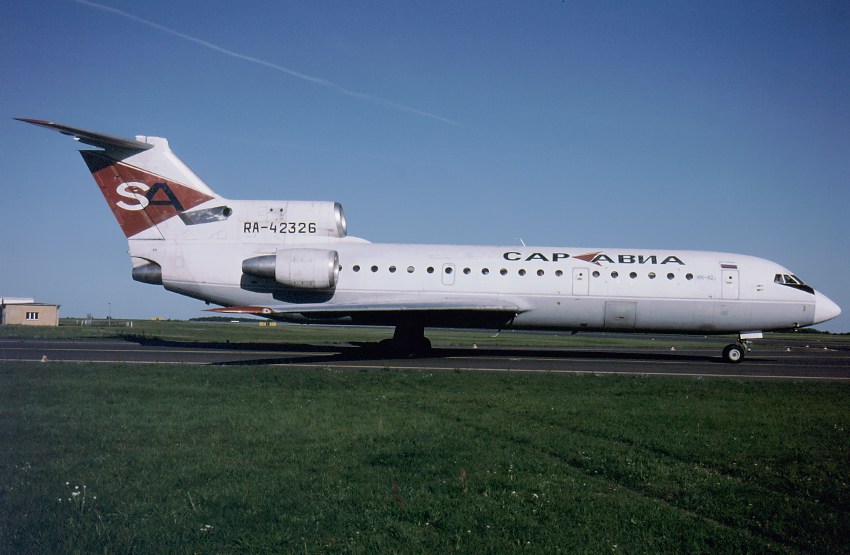 Yakovlev YAK-42 RA-42326 (cn. 4402154) SXF August 26th. 2000 (photo by Michael Kubatz)
Nach der Rückkehr von der Vermietung an Macedonian Airlines-MAT wurde diese Maschine mit einer eigenständigen Bemalung versehen und war dann jedoch noch auf weiteren Sub-Chartern für den Vorbetreiber in SXF zu sehen.
This aircraft was repainted with own colors shortly after it returned from a lease to Macedonian Airlines-MAT but it was often used on charter flights to SXF on behalf of the former user.