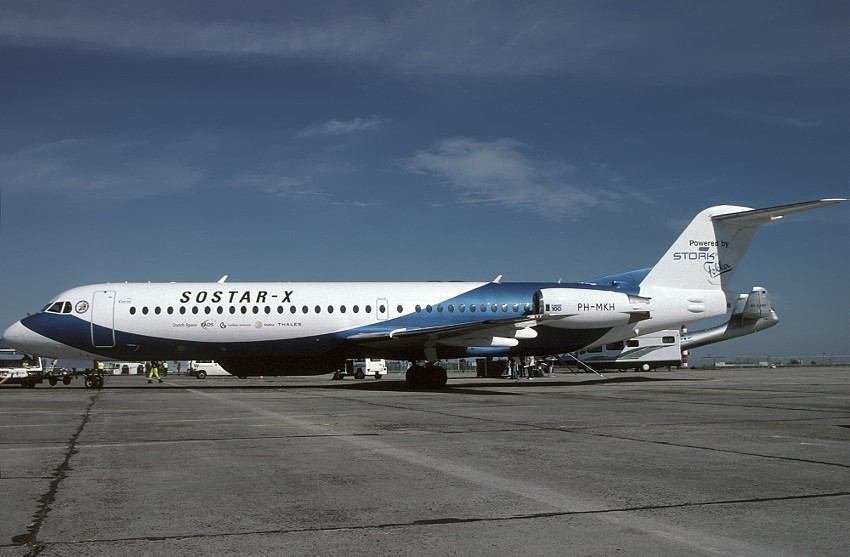 Fokker F-100 PH-MKH (cn. 11242) SXF May 22nd. 2006 (photo by Andreas Möller)
Auf dieser Seite des Rumpfes stehen die Namen der beteiligten Firmen: Dutch Space; EADS; Gallileo Avionics; INDRA und THALES.
On this side of the fuselage one can see the european wide agencies, which working on the SOSTAR-X project.